One of our dealers, Óscar Ávila from Avimil (Costa Rica) explained his passion, not only for cycling, but also for AURUM with an interesting review of our road models, MAGMA and ESSENTIA.
Óscar shares his thoughts about our brand AURUM, and talks in depth about the main features and differences between ESSENTIA, available with Shimano Ultegra and SRAM Force builds, and MAGMA, our top of the range, available with Shimano Ultegra and Shimano Dura-Ace, or SRAM Force and SRAM Red builds.
Check the complete review, HERE.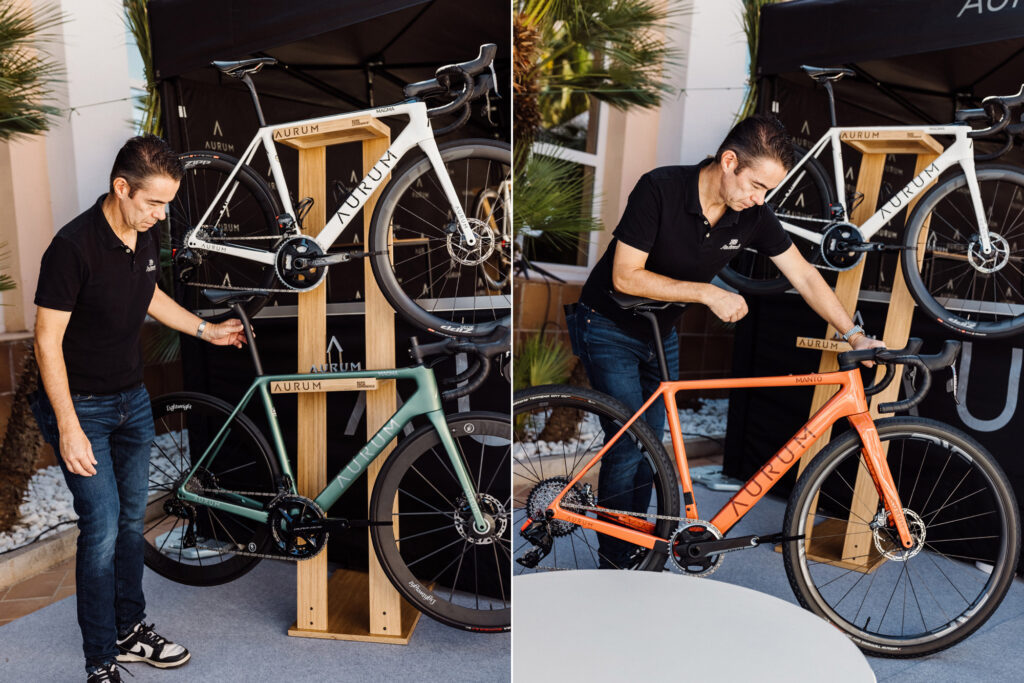 AURUM, which in Latin means gold, was born from the experience of two great professional ex-cyclists, Alberto Contador and Ivan Basso who, with their passion for cycling and excellence, created the highest-performance bikes of the market. That's why, day after day, we work to offer you a unique experience on all your routes with our road and gravel models, designed exclusively for you.
"At AURUM, we want the customer to have a product of the highest quality"
-Óscar Ávila, Avimil