PURCHASE ALBERTO CONTADOR'S UNIQUE BICYCLE AND SUPPORT 'CRUZ ROJA' IN MOROCCO
In a gesture of solidarity and support for the 'Cruz Roja' and the victims of the earthquake in Morocco, AURUM and Alberto Contador have decided to make a significant contribution to this noble cause.
AURUM will offer an exclusive unit of the ESSENTIA model, Alberto Contador's personal bicycle, for sale. Alberto Contador himself will sign this bicycle with his name and the date after the conclusion of the Gran Fondo Alberto Contador, scheduled for September 23rd in Oliva.
This unique unit will be available for purchase on the AURUM website starting on September 22nd. Importantly, 50% of the sale value will be directed to the specific aid fund that the 'Cruz Roja' channels through its counterpart in Morocco, the 'Media Luna Roja'.
KEY DETAILS
1x Alberto Contador's personal bicycle.
Signed by Alberto Contador after the Gran Fondo on September 23rd in Oliva.
Available for purchase on the AURUM website starting on September 22nd.
50% of funds raised will be donated to the 'Cruz Roja' to support the Moroccan people in these challenging times.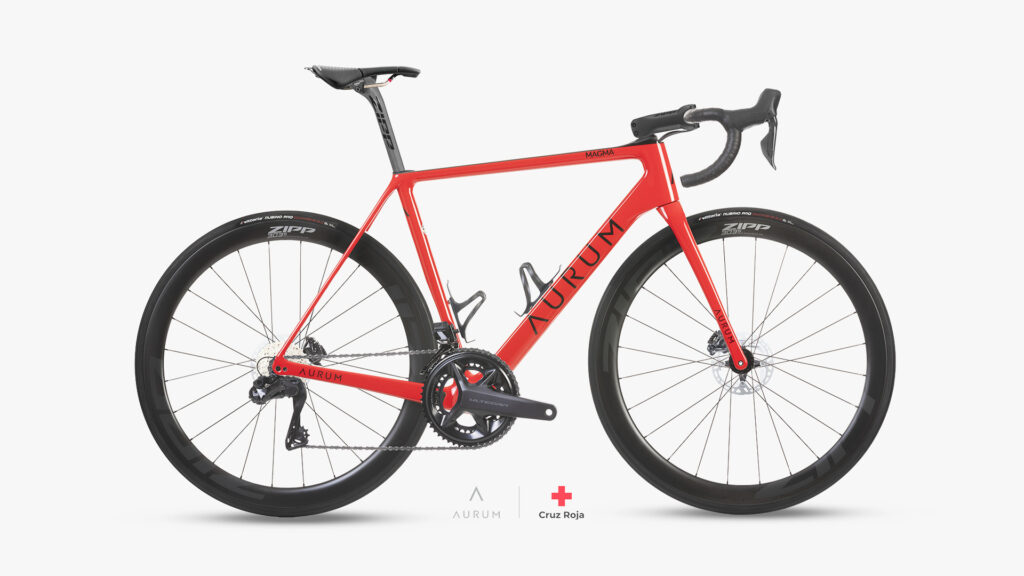 TECHNICAL SPECIFICATIONS
The bicycle that AURUM will offer for sale as part of the charity action in collaboration with Alberto Contador and the 'Cruz Roja' is an ESSENTIA, a high-performance bicycle. Here are the key technical specifications of this unit:
Bicycle Model: AURUM ESSENTIA, 'Racing Red' color.
Assembly and components: Equipped with high-end components, including the 12-speed Shimano Ultegra electronic groupset, ZIPP 303s wheels, ZIPP carbon cockpit, and Prologo scracht M5 saddle.
Size: 54 (170-177cm).
THE PERSONAL BIKE OF ALBERTO CONTADOR
Alberto Contador has been using this bicycle since September 7th during his training sessions leading up to the Gran Fondo Alberto Contador, scheduled for September 23rd in Oliva.
Furthermore, Alberto Contador has used this bicycle in the creation of promotional content for Eurosport during the final week of La Vuelta España, including iconic challenges such as the ascent of the Angliru.
The ESSENTIA has proven to be a top-tier bicycle, capable of meeting the demanding requirements of an elite cyclist like Alberto Contador. Its acquisition represents a unique opportunity for cycling enthusiasts who wish to own a high-performance bicycle backed by the history and experience of a champion like Contador.
AURUM is proud to offer this exceptional unit for sale, with 50% of the funds raised going to support the Cruz Roja's humanitarian relief efforts in Morocco, providing relief to the victims of the recent earthquake.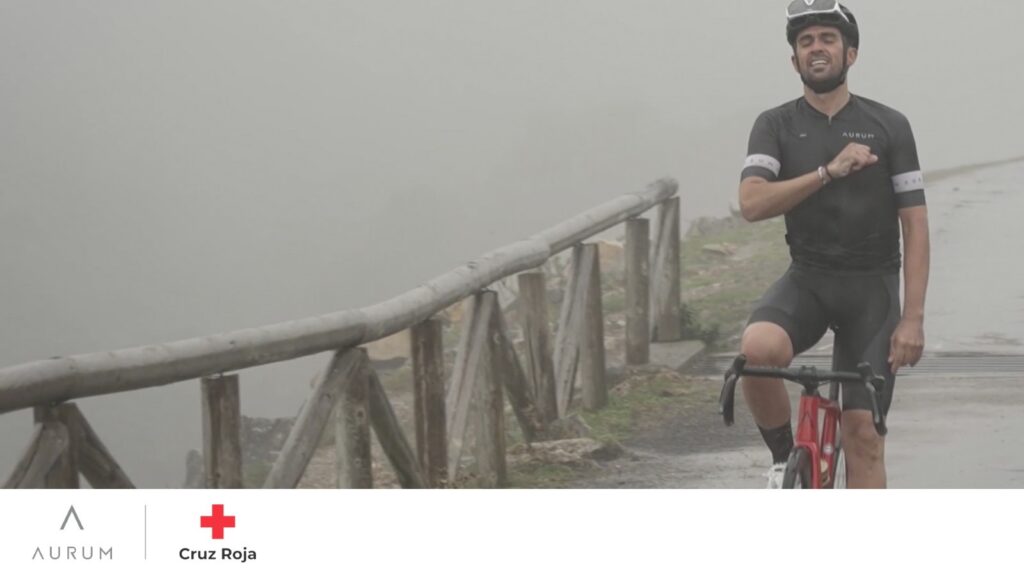 CRUZ ROJA LAUNCHES A €100 MILLION APPEAL TO HELP VICTIMS OF EARTHQUAKE IN MOROCCO
Following the devastating earthquake that struck Morocco on September 8th, with a death toll nearing 3,000, the International Red Cross (IFRC) has initiated an urgent appeal for global solidarity. The humanitarian organization is requesting €100 million to provide vital assistance to those affected by this disaster.
Photo: Media Luna Roja Marroquí
You can collaborate: CRUZ ROJA
#AURUMBikes #CruzRoja #HelpMorocco